DESCRIPTION & TECHNICAL PARAMETERS
---
APPLICATION
Determines the quality and consistency of the concrete foundations, such as drilled shafts, slurry walls, bored piles, cast-in-situ piles.

Ultrasonic and rebound comprehensive method for testing concrete strength.
Concrete internal defect detection and positioning
Concrete crack depth detection
STANDARDS
JGJ 106-2014, JTG/T F81-01-2004, TB 10218-2008, DBJ 15-60-2008, SJG09-2015, DGJ08-218-2003, CECS 21:2000, CECS 02:2005 etc.
FEATURES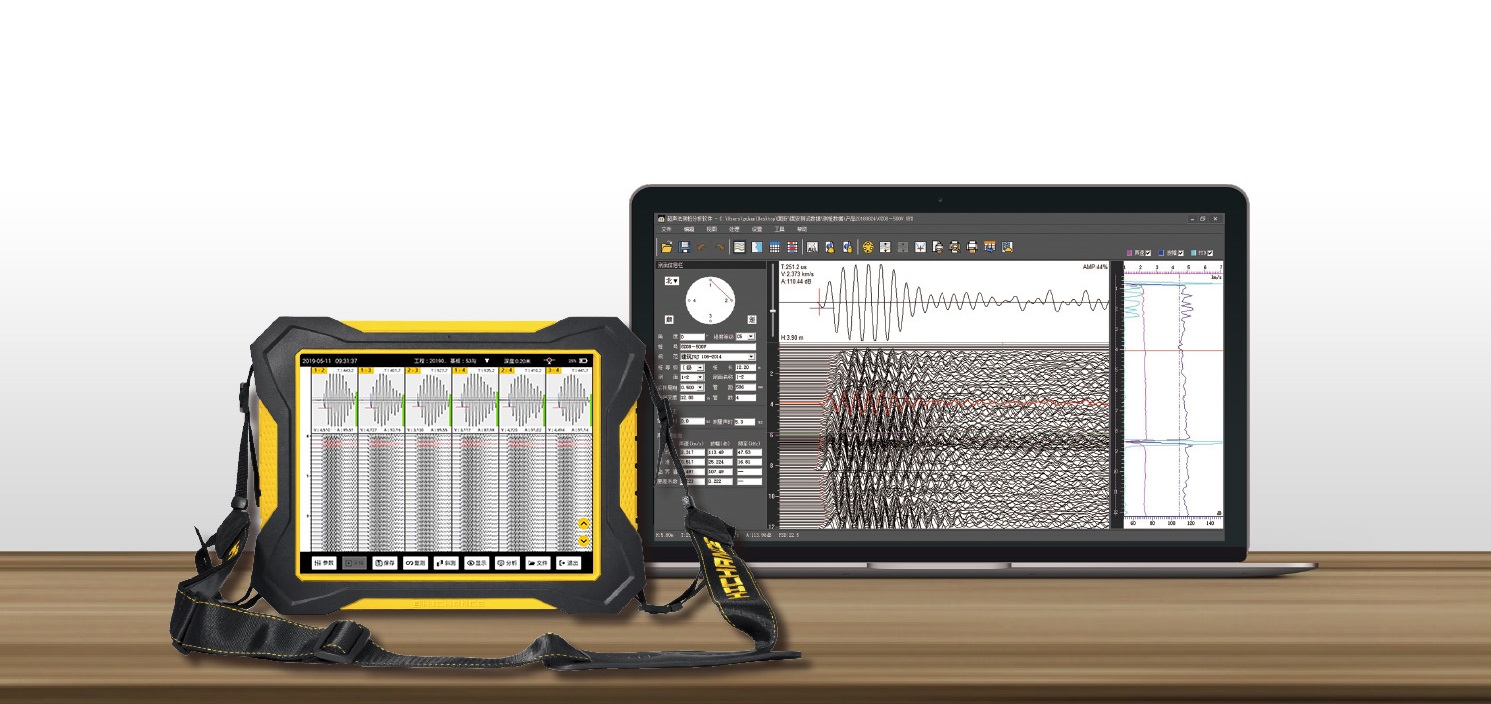 12.1-inch sun light readable color LCD touch screen that is highly visible in all lighting conditions.
Allows for three probes (three profiles) to be pulled at once for ease and efficiency of data collection
Color coded wires for easy identification of probe, which can receive and transmit simultaneously
Advanced algorithm for automatic first arrival time detection
Depth, first arrival time, wave-speed, amplitude displayed simultaneously in real-time
Bluetooth depth counter, wire or wireless connection
Performs real-time analysis on site, as well as data transfer with PC reporting software for additional analysis. Sonic map, wave-speed plot, energy or amplitude plot etc.
Bluetooth data transmission, real-time upload of data through mobile APP
Replaceable battery and USB ports for quick and easy data transfer
Meets or exceeds the specifications of JGJ 106-2014 and several other cross-hole sonic logging codes and standards
SPECIFICATIONS
Display:12.1-inch sun light readable color LCD touch screen
Memory:32GB
Sampling interval: 0.025μs~2000μs adjustable
Record length: 0.5~4000
Acoustic transit time range: 80000000μs
Emission voltage: 125, 250, 500, 1000V adjustable
Sampling length:512, 1024, 2048, 4096 adjustable
Amplifier gain:130dB
Amplifier gain accuracy:0.5dB
Channels: 4
Number of tested profiles per time: 6
Max lifting speed: 60m/min
Depth record: Double direction record
Emission pulse width: 0.1~100μs
Band width: 1~500kHz
Amplitude accuracy: ≤3%
Acoustic time accuracy:≤0.5%
Receiver sensitivity:≤10μv
Channels interference: ≤1/400
Transmission port:USB, WIFI, Bluetooth
Working temperature:-20℃~+50℃
Battery: Replaceable battery,working more than 8 hours
Record interval depth: 2~25cm
Depth resolution:1cm
Size: 340x256x58mm
Weight:3.5kg
INTERFACE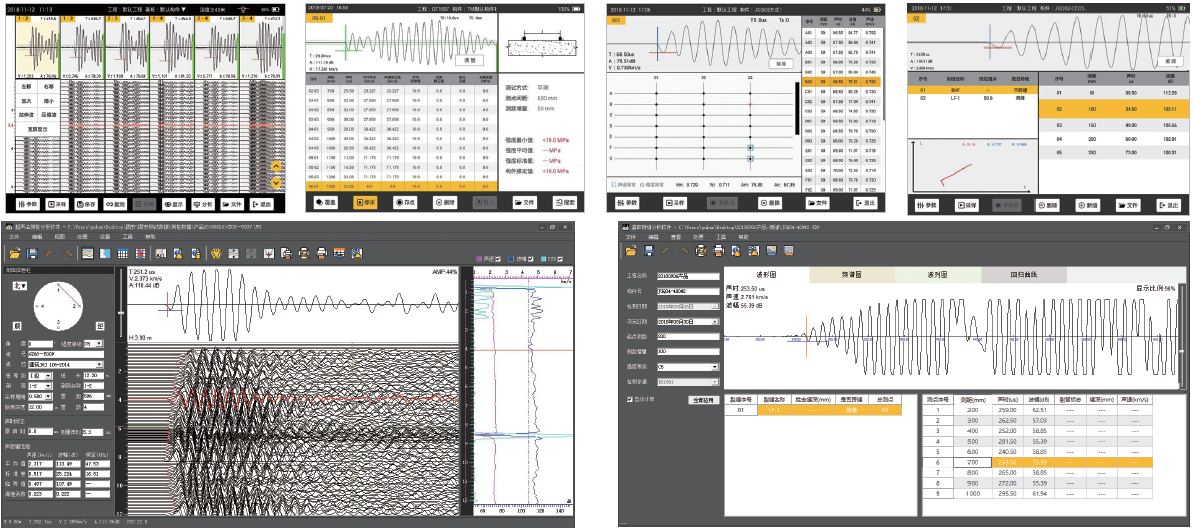 WIDELY USED