DESCRIPTION & TECHNICAL PARAMETERS
---
SIZE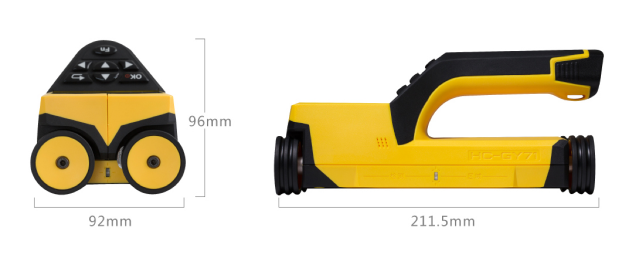 Weight: 650g
APPLICATION
HC-GY71T integrated rebar detector, a portable nondestructive testing equipment, can be applied for the detection of concrete cover depth as well as the localization, distribution and direction of rebar.
STANDARDS
GB 50010-2010, GB 50204-2015, GB/T50344-2004, JGJ/T152-2008, DB11/T365-2016, GBT/50784-2013, JJF1224-2009 etc.
FEATURES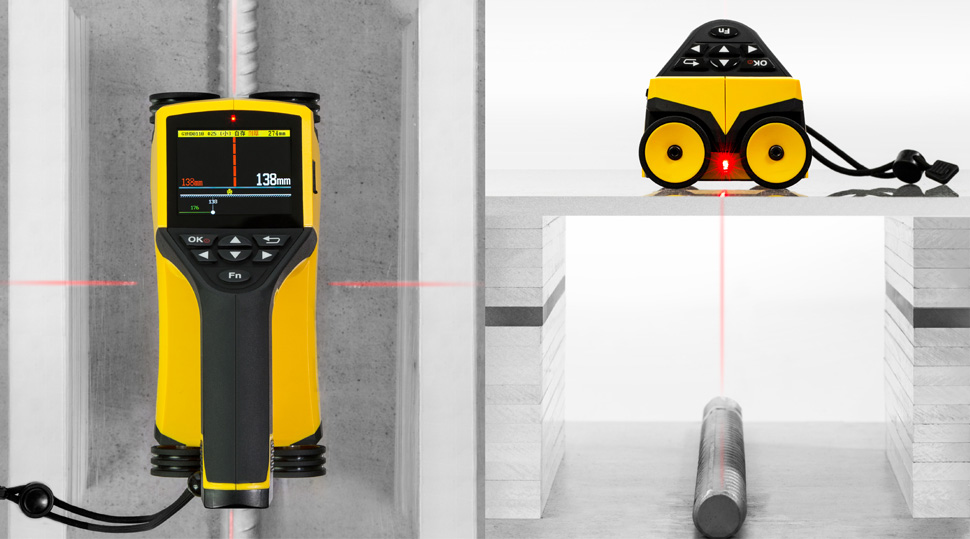 Integrated design, small size, light weight, easy to carry.
Location, cover depth and spacing of rebars displayed simultaneously.
Triple indicator. Laser, LED indictor and aiming frame can indicate the location of rebars in real-time.
Wave-Scan mode can show the signal strength curves, which makes it simple for the detection and analysis of intensive rebars.
Mid-point between rebar can be located with the indication of Aiming frame and LED indicator.
No boundary Grid-Measure mode, 5 meters in maximum, Intuitive display of rebar distribution grid.
Data can be saved manual or automatic.
Automatic cover calibration, Diameter estimation, AI detection for complex environment.
Bluetooth data transmission, real-time upload of data through mobile APP.
Replaceable battery and USB ports for quick and easy data transfer.
Powerful PC software for data analysis and report generation.
Optional accessory, for the testing of cylindrical concrete component, automatic calibrate the cover.
Meets or exceeds the specifications of JGJ/T 152-2008 and several other standards.
SPECIFICATIONS
Display: 2.8-inch ISP color LCD
Memory: 1000 components or 100,000 rebars
Battery: 2 spare batteries, used continuously for 48 hours
Rebar diameter range: ∅6mm~∅50mm
Small range: 1~120mm, depending on diameter
Big range: 5~210mm, depending on diameter
Cover accuracy: ±1mm: 1~80mm, ±2mm: 81~120mm, ±4mm: 121~210mm
Diameter estimate accuracy: ±1 grade
INTERFACE

TELESCOPIC EXTENSION ROD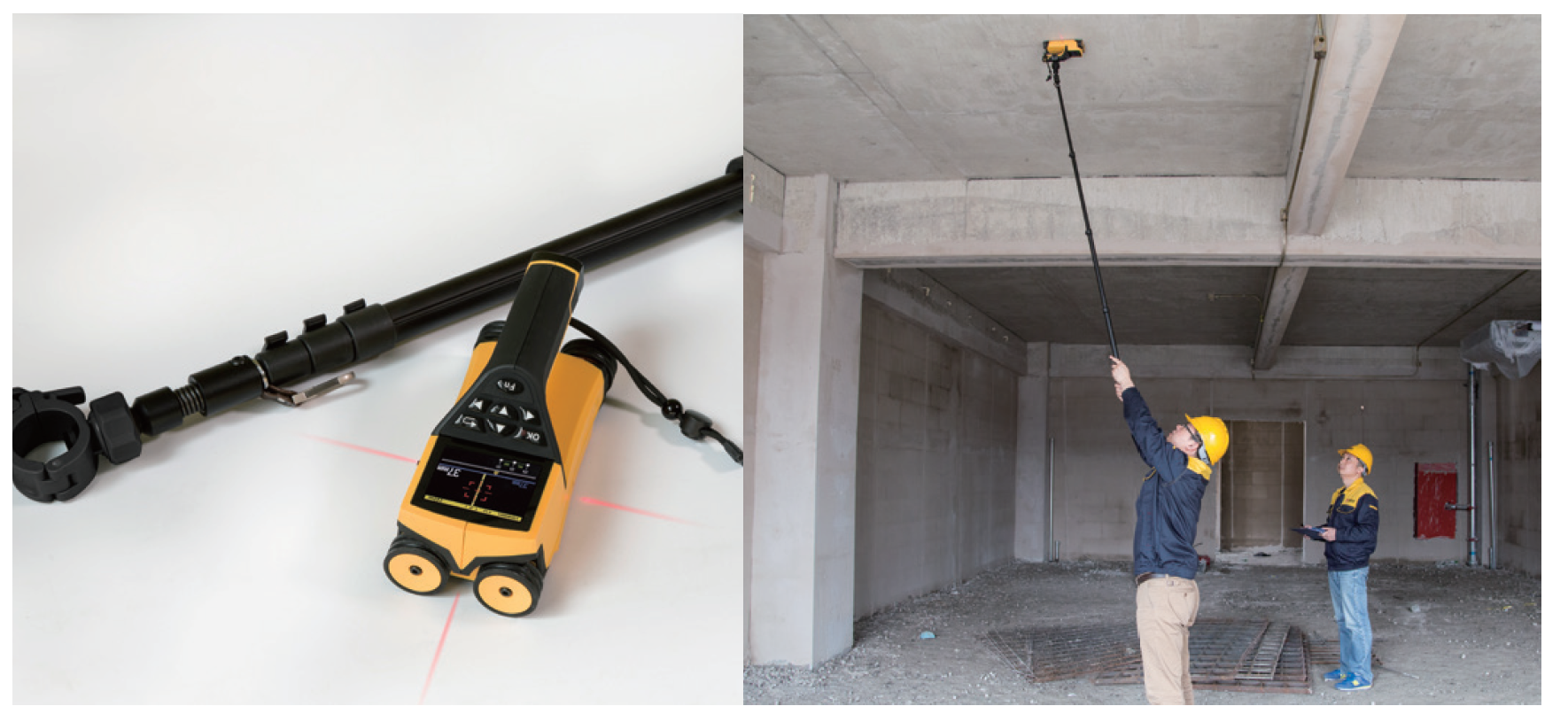 CYLINDRICAL CONCRETE TESTING CART